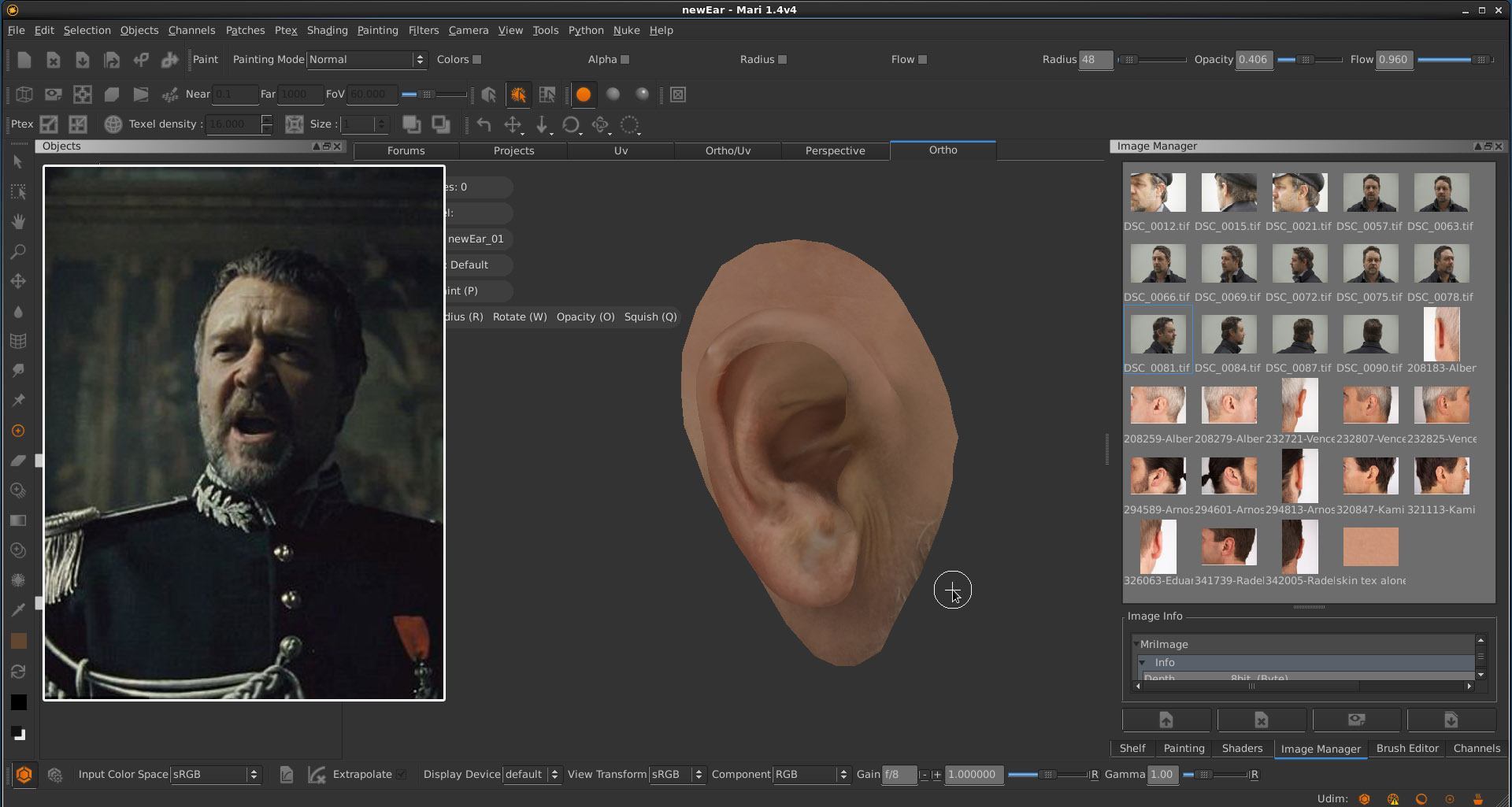 I worked as a modeller/texture artist on Les Miserable whilost working at Mill Film. My primary role was to create a replacement ear for Russell Crowe to hide an electric earpiece. This was modelling in a day in Maya and then textured in Mari over several days.
I also used 3Dequaliser to line up the reference images using a point cloud and exporting it into maya as locators and Cameras.
I also did some basic low poly modelling for the big pull out shots of Paris.