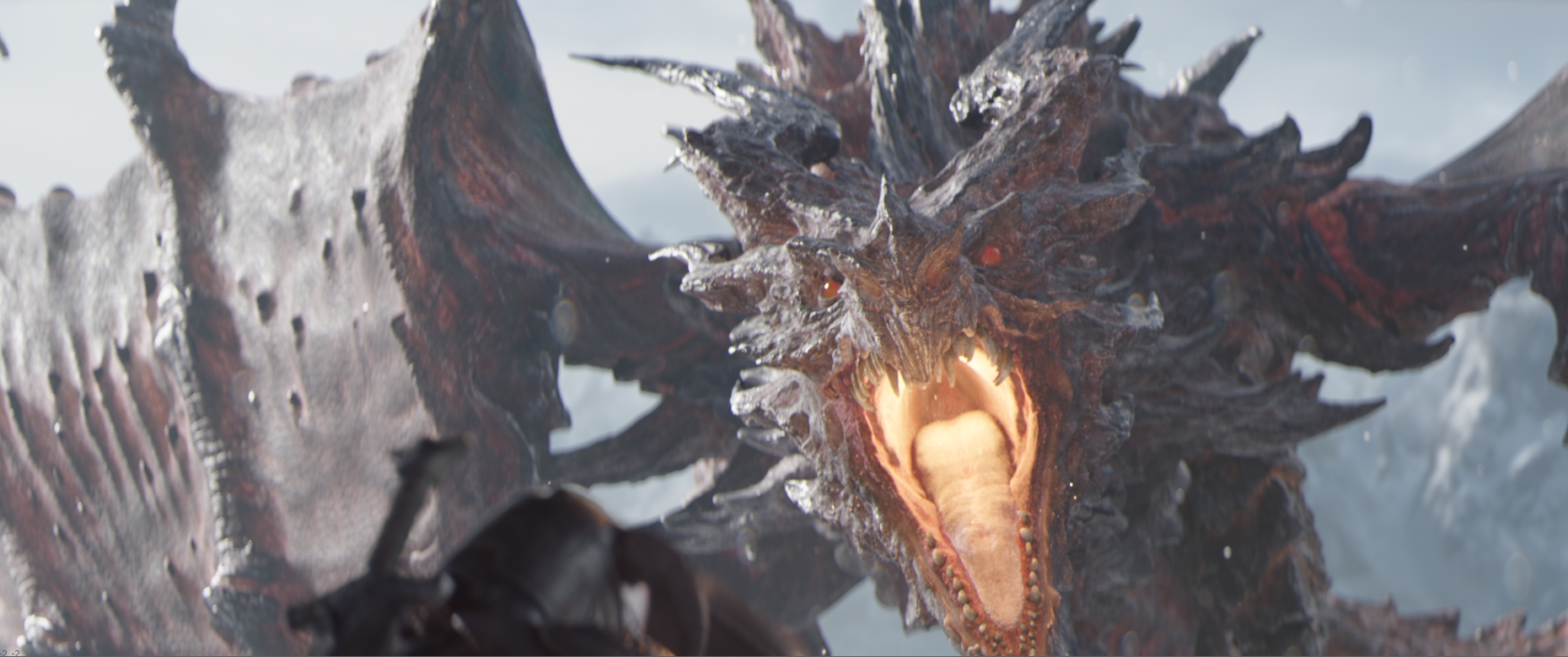 For Skyrim Claws I was modeling lead.
My main role was overhauling the Dragon – we received the game res asset and I has to retoplogize it, resculpt and re-texture to turn it to a much higher Resolution production asset
I also oversaw the building of the snowy mountain scale environment, The cliffs were generated from scans taken on set (a quarry) and then combined with kitbash rocks and game asset temples and ruins to create the world of skyrim. We used megascans elements to create a realistic look in the foreground.
Software Used:
Mari
Maya
photoscan
zbrush